It was a fantastic Sunday afternoon for the 1st XI as they swept aside opponents Hetton Lyons in a dominant display to lift the Banks Salver trophy (NEPL 1st XI league Cup) by 114 runs.
Hetton Lyons won the toss and suprisingly elected to field. This allowed the Hill to dictate the game in a similar way they did the previous day against South North. After the early loss of Angus Guy, Kyle and Mohsin shared a fantastic 2nd wicket stand of 167. Kyle scoring a magnificant 109, and Mohsin 60. There was also some late order fireworks from in form Finn McCreath with a blistering 42 off 19 balls, which helped pushed the Hill to an excellent 242 for 6 wickets in their 40 overs.
In reply Hetton, also lost an early wicket, with the dangerous Stuart Walker dismissed for 4. Further wickets of their key batsmen fell at 26 (Clay), 58 (Javed), 63 (Martin) and 84 (Talbot), with the visitors never recovering, eventually being all out for 128. Wickets were shared with Joe Torre picking up 3, Dan Gardiner and Kyle (2 each), and 1 each for Callum, Finn and Mohsin.
The match scorecard is available here https://benwellhill.play-cricket.com/website/results/5486135
For photos from the day visit Martin Avery Photography at https://martinavery.dphoto.com/album/lfm15t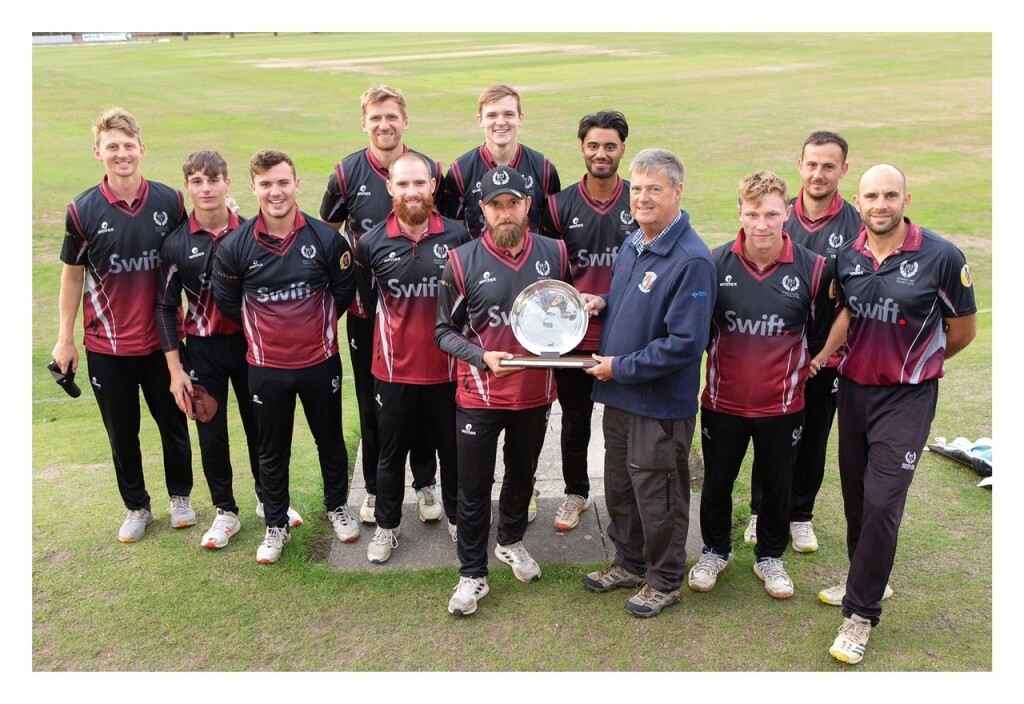 Left to right, Finn McCreath, Haydon Mustard, Joe Torre, Phil Bell (back row), Max Williamson, Pete Halliday (with trophy), Dan Gardiner (back row), Mohsin Mukhtar, Russell Perry (representing NEPL), Angus Guy, Callum Harding, Kyle Coetzer.