The 1st XI sit proudly at the top of the Banks Salver North Group with 3 wins out of 4, with the fixture against South North on 29th August potentially a crucial decider to see if we progress through to the latter stages of the competition.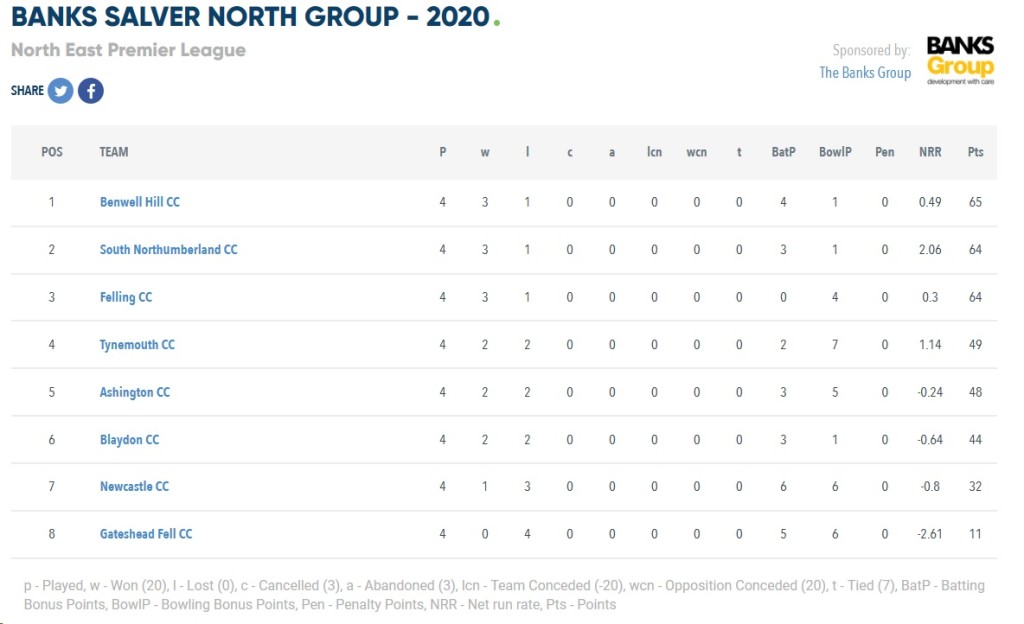 Saturday's defeat at Tynemouth means the 2nd XI have slipped behind South North and Gateshead Fell who both have a 100%, however we are still to play both sides in coming weeks.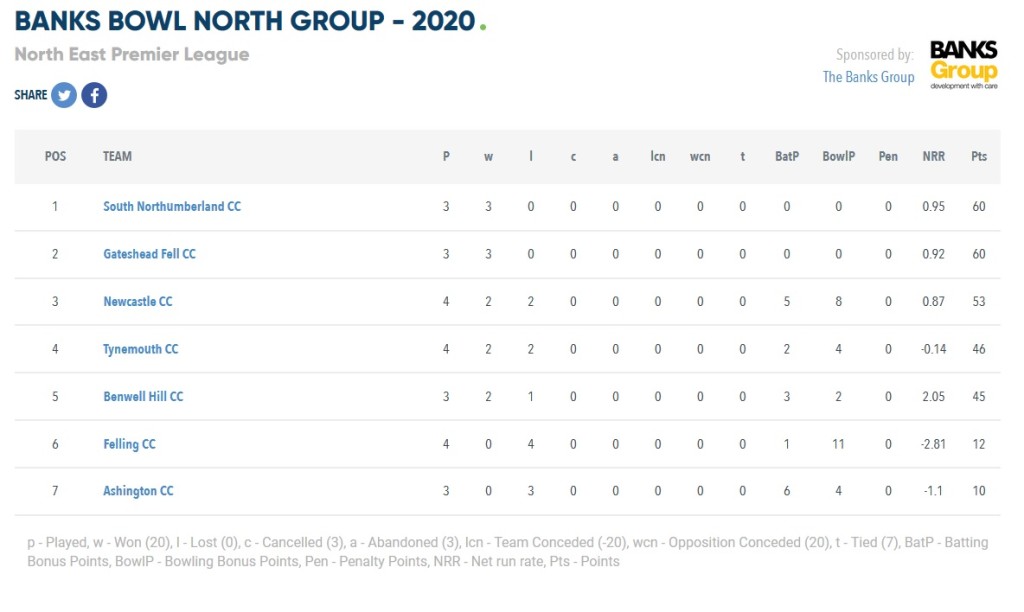 The NEPL 3rd XI's first victory of the season sees them move up the table but well behing South North and Newcastle who have 100% records.